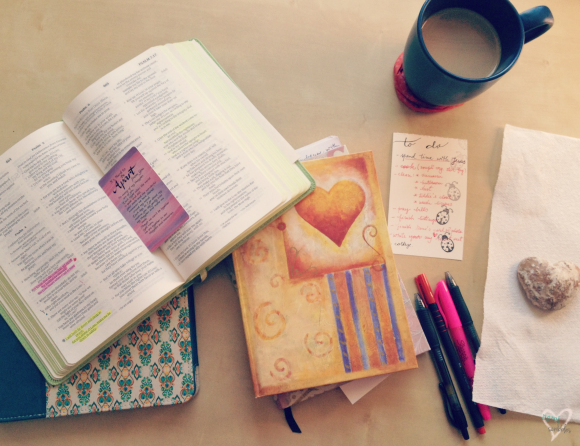 As the sun was invading our living room this Saturday, I decided that instead of having an extra half an hour of sleep, I'll spend some "solo time". This is a habit I created almost 10 years ago, when I met one of the sweetest girls on Earth, and she taught me the importance of taking time to be alone with God, to dive in His word, pray, stay still, listen to Him, observe Him in my life and all around me. She also confirmed the importance of keeping a journal, too(hence my gift of writing has improved over years - I have 4-5 journals from high school). Unfortunately, lately, I let things go out of control and kind of neglected those important "solo times".
But now, it was the perfect scene. A confused, scared girl coming before the almighty God in a quiet morning, while the rays of the sun were hugging me. As I was reading through Psalm 4, it was like God was whispering to my heart. I started writing in my dear journal. I poured it all in there. All my fears, my dreams, my questions. But above all, my prayer: "Lord, I want to be more like you. To be faithful to You, and only You."
Note: Laura, thank you for teaching me how great solo time is!
Today, I link up with Gail: